PRODUCT CATEGORY


DONGGUAN YUANYUAN
SPONGE PRODUCTS CO.,LTD

FANGYUAN SPONGE PRODUCTS
(HONGKONG)CO.,LIMITED
Add£ºLam Tsuen, Tangxia Town,
Dongguan city, xihu industrial park
Tel £º0769-87929358 87988849
Tel £º00852-30756601£¨hongkong£©
Fax£º0769-87940725
Web£º
www.dgyuanyuan.com
mail£º
sales@dgyuanyuan.com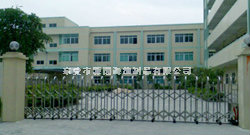 Dongguan YuanYuan sponge products co., LTD
is a professional manufacturing sponge enterprise, has many years of production and sales experience, always receives the general customers the high praise and support. In order to continue in the increasingly fierce competition in the market based on and development over the years, we in the production and management of the kept exploration and summary, and constantly innovation. Now our factory has a group of experienced technical personnel and advanced production equipment, and has a set of perfect management system...